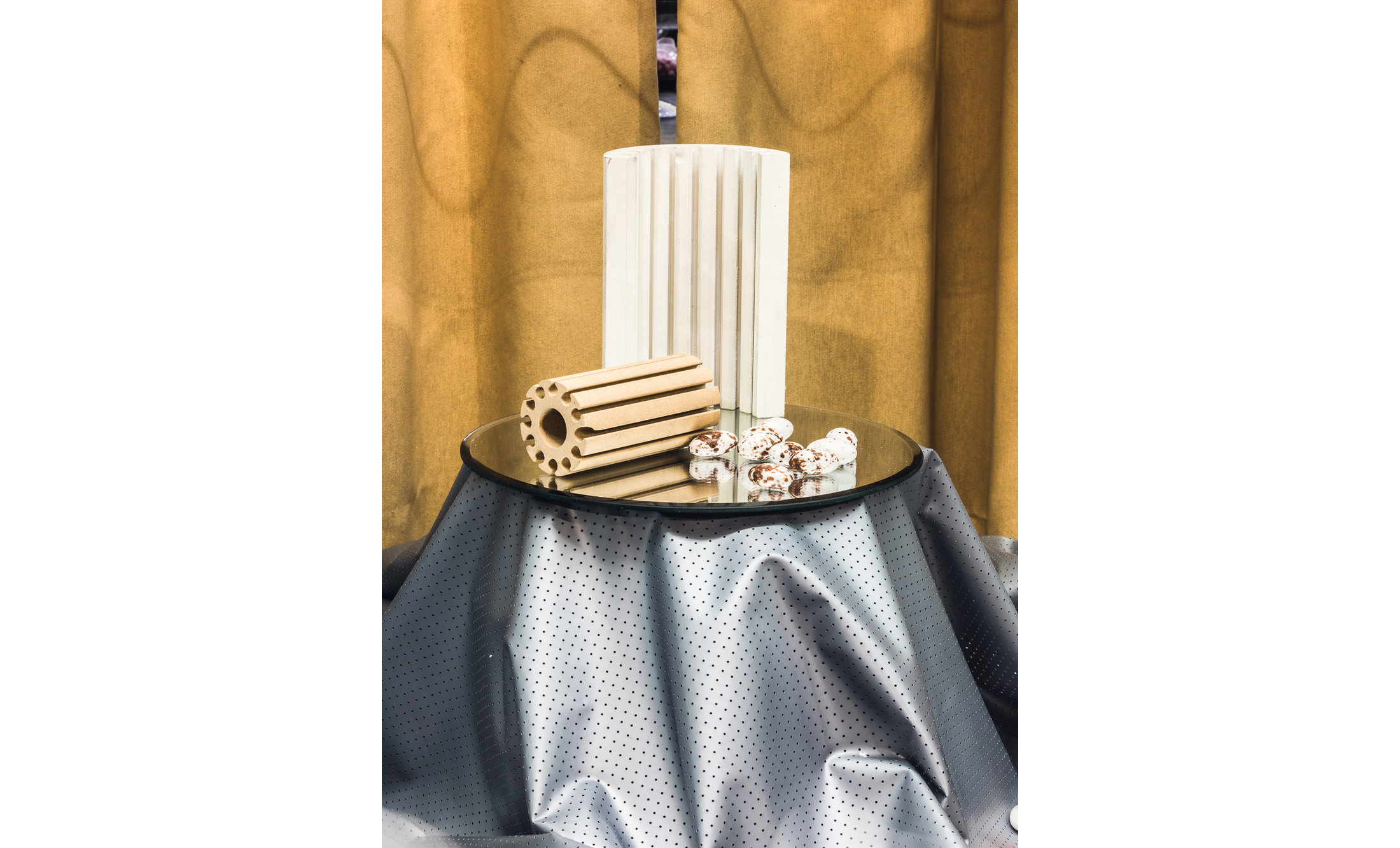 Anna Franceschini - What Happened to the Girl? Display Number 1
Special Opening for ARTISSIMA - Friday 4th of November 2016
18.00 - 21.00
Confetteria STRATTA
Piazza S.Carlo 191, Torino
In occasione di What happened to the girl? Display n. 1, Anna Franceschini ha concepito un allestimento dedicato agli spazi della confetteria Stratta, storico negozio torinese. L'intervento racconta la vetrina e l'allestimento come dispositivi di visione interstiziali, intermezzi tra dentro e fuori, pubblico e privato, spazio espositivo e strumenti di seduzione commerciale. Un allestimento vetrinistico in collaborazione con la confetteria stessa e alcuni interventi piu' puntuali e inaspettati disseminati nello spazio: tableaux (non vivant) protesici , nature morte semoventi , assemblaggi di props e cinemateriali sospesi magneticamente che riflettono e sottolineano il grado zero dell'immagine in movimento e costituiscono la base della ricerca visiva dell'artista.
La ragazza, coi ricci croccanti pralinati, le dita di arancia candita, i capezzoli all'anice e i piedini di spuma di prosciutto è bella, espansa, e visibile. Gran parte di lei è posta in vetrina. Si cambia spesso, a seconda delle stagioni o delle festivita', le piace seguire la tradizione, ma anche introdurre qualche novita'. D'altra parte, molto di lei viene venduto e comprato, deve rinnovarsi continuamente, pur mantenendo la sua originaria composizione. Potrebbe esser considerata moderna la ragazza, ma in realta', il ripieno, e' davvero un classico.
Certo e' ben confezionata, sempre a la page vestita di colori moda, ma se che alla fine e' lo stile a essere fondante.
Pur essendo molto mondana, ricevendo visite da tutto il bel mondo, ghiotto di lei, non ha mai perso l'abitudine di andare a letto presto, per preservare la pelle e il gusto. Anche il sabato sera, perche' la domenica è piena di ospiti bramosi di poterla guardare. Solo il lunedi' si puo' riposare, quando qualcuno si dimentica di accenderle le luci.
What happened to the girl? Display No 1., has been specifically conceived by Anna Franceschini for the spaces of Confetteria Stratta, a traditional, perfectly preserved charming cafe' and confectionery,in the very heart of Turin, in Piazza San Carlo. The work envisages the shop window layout as an interstitial viewing devices, an interlude between inside and outside, public and private, an exhibition space and a commercial seduction tools. A window display in collaboration with the confectionery visual designer and some timely and unexpected interventions scattered throughout the space: prosthetic tableaux (not vivant), semi-propelled still lives, magnetically suspended assemblies of cinematic materials and stage props reflect and emphasizes the zero degree of the moving image that constitutes the basis of the visual artist's research.
The girl, with crisp praline curls, candied orange fingers, anisette nipples and foamy ham little feet is a beauty, expanded and visible. The most of her is on view, in the vitrine. She often get changed, according to seasons and festivities, she likes to follow the tradition, not renouncing to innovations. On the other hand, a lot of her is sold and bought, she has to reinvent herself continuously, while keeping her original composition. Might be considered modern, the girl, but, actually, the filling is a classic.
For sure she is well wrapped, always a la page, dressed in fashionable colors, but she knows that, after all, style matters.
Despite being a socialite, greeting all the beau monde, hungry of her, she goes to bed early out of habit, to preserve the skin and the flavor. Even on Saturday nights, as Sundays are full of guests longing to watch her. Only on Mondays she can rest, if somebody forgets to put the lights on.