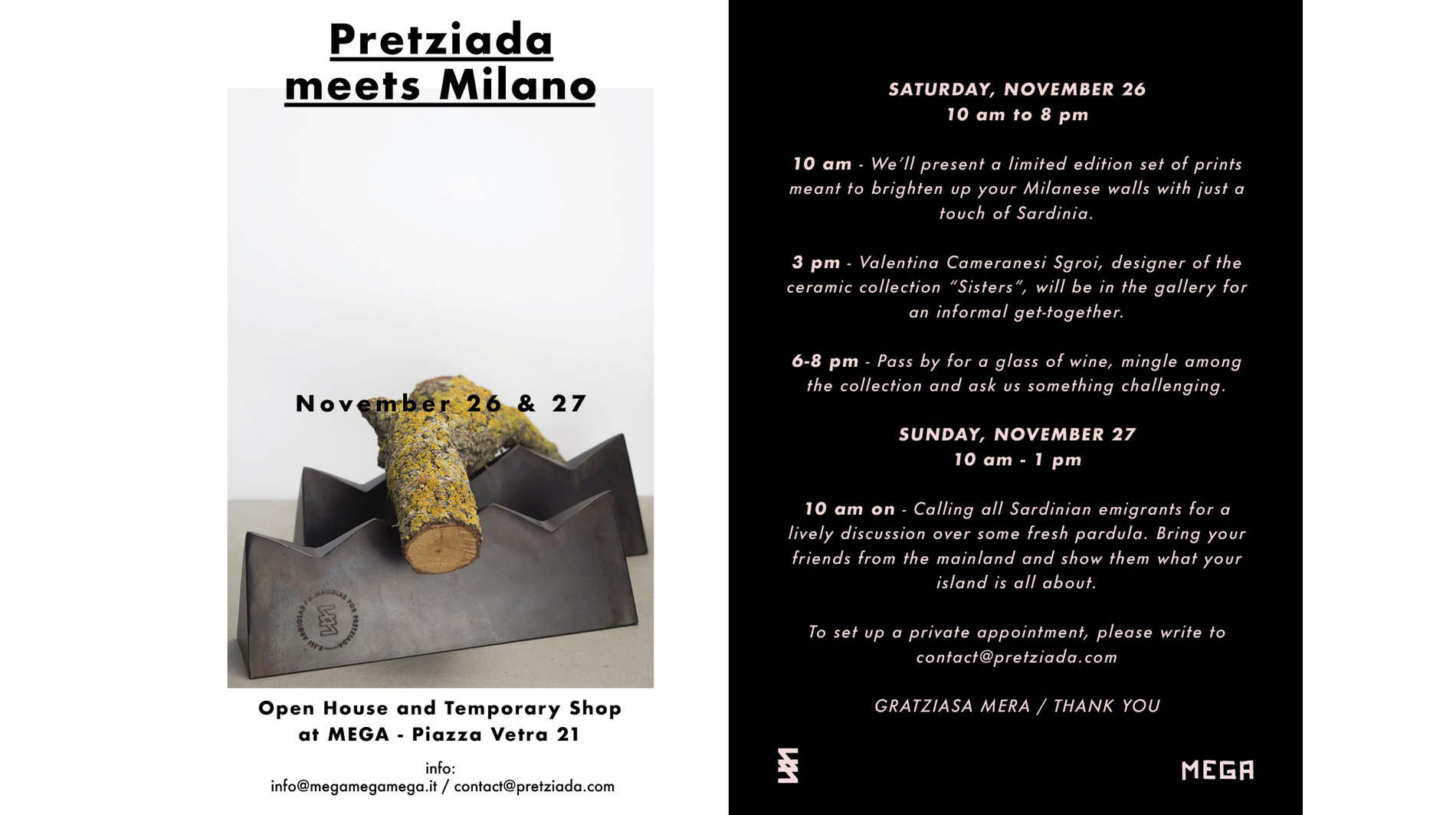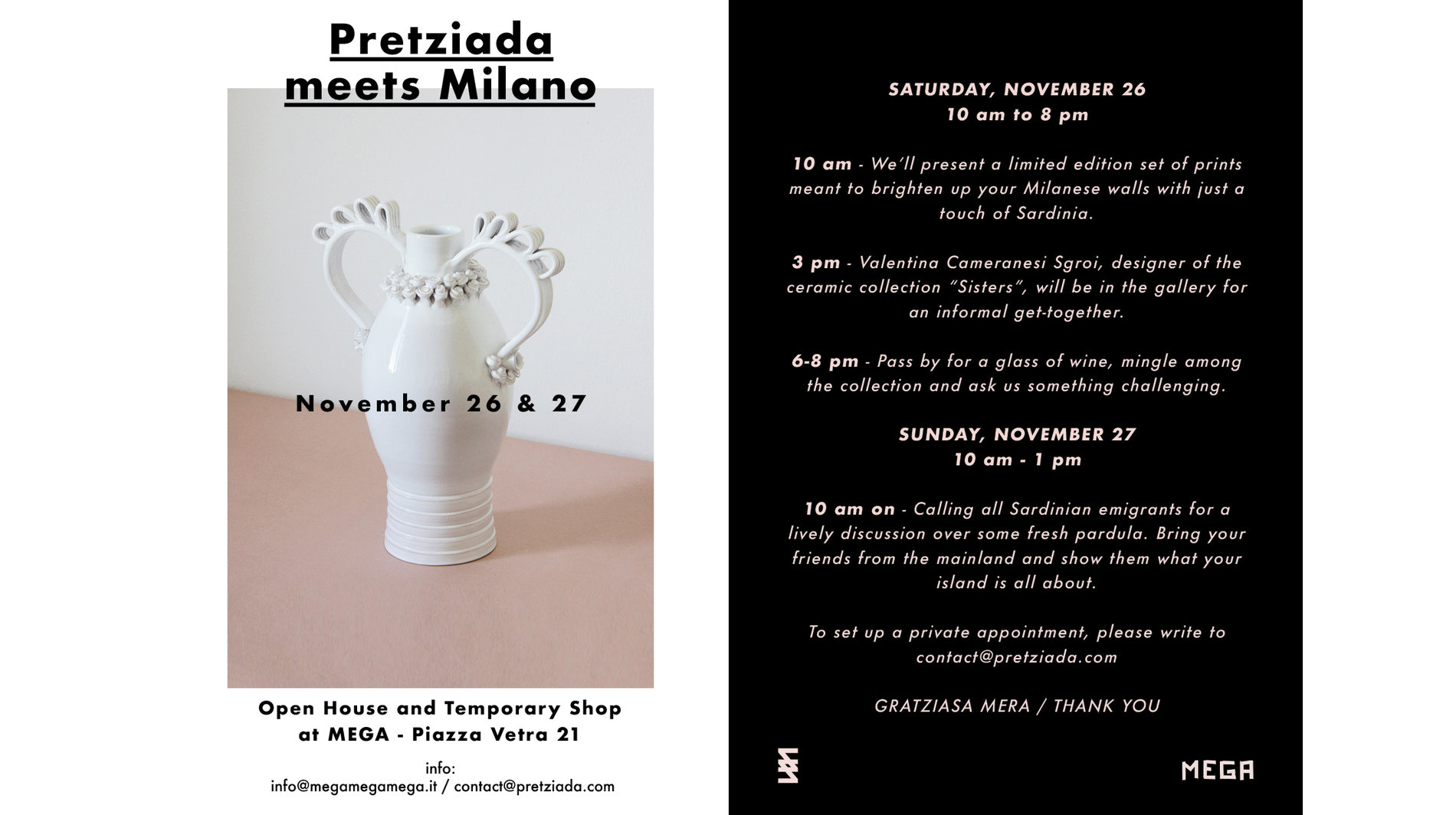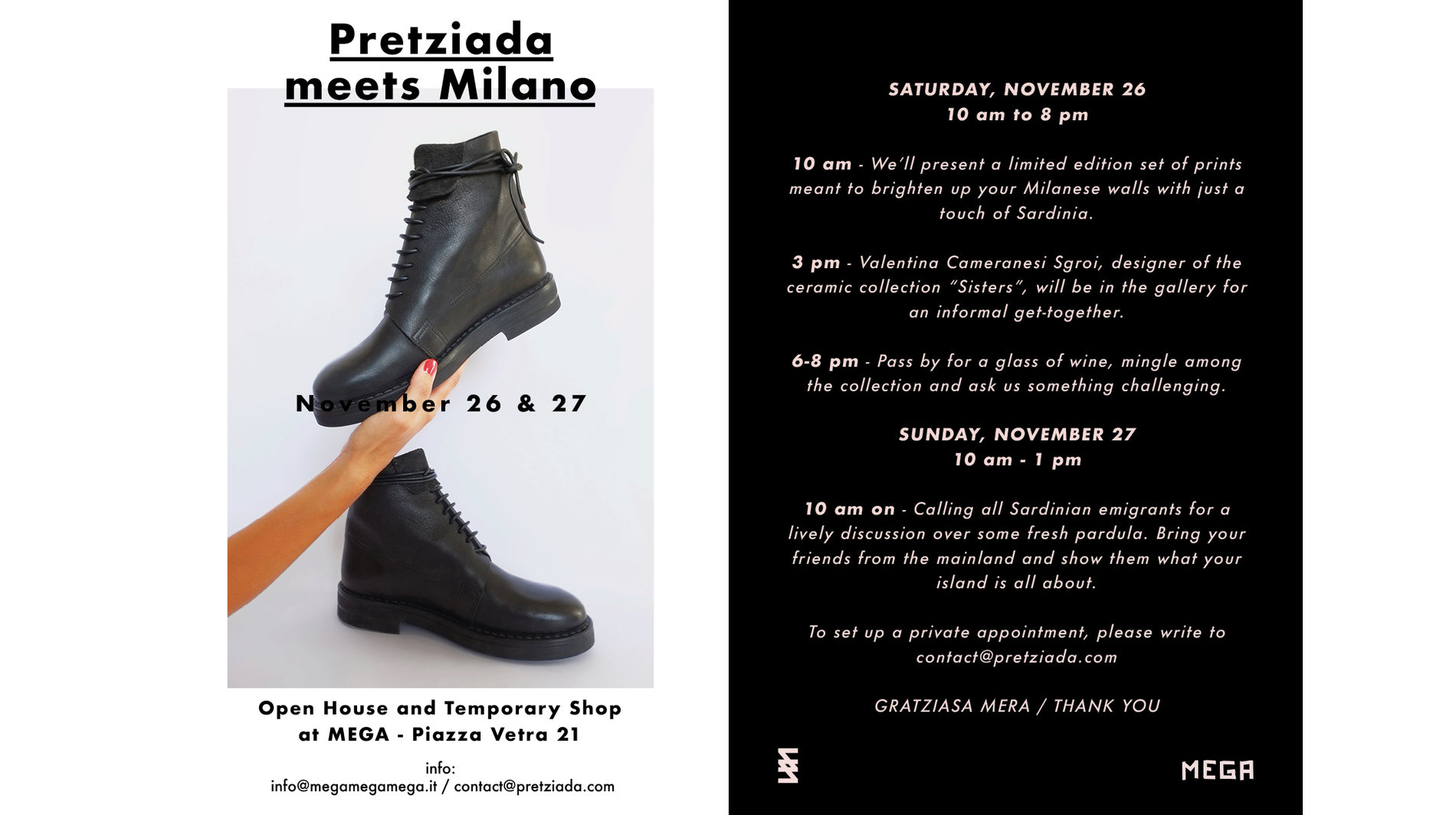 Pretziada
26th - 27th of November 2016
Pretziada is an interdisciplinary project combining the worlds of design, craftsmanship, journalism and tourism. It is composed of a continually updated website that highlights and explains key features of Sardinian culture. Wide-ranging and eclectic, the articles discuss everything from history to food to local customs to contemporary art.
Additionally, The Pretziada Shop sells custom objects that are each fruit of a collaboration between international designers and local artisans. Each piece is inextricably linked to the territory, the culture and the history of Sardinia. Through this multi-faceted project, the island and its heritage is presented to an entirely new audience with an updated language and aesthetic.
This November Mega is proud to host a weekend with Pretziada. Ivano and Kyre will be present to show the products, answer all questions and show you how to tie your boots like a real shepherd.
For one weekend only, Pretziada takes over MEGA gallery for an Open House and Temporary Shop. We'll be on hand to show the collection, answer questions, present a new collection of limited edition prints and help you learn to tie your boots.
SATURDAY, NOVEMBER 26
10:00 am to 8:00 pm
11:00 am - We'll present a limited edition set of prints meant to brighten up your Milanese walls with just a touch of Sardinia.

3:00 pm - Valentina Cameranesi Sgroi, designer of the ceramic collection "Sisters", will be in the gallery for an informal get-together.

6-8:00 pm - Pass by for a glass of wine, mingle among the collection and ask us something challenging.
SUNDAY, NOVEMBER 27
10:00 am - 1:00 pm
 
10:00 am on - Calling all Sardinian emigrants for a lively discussion over some fresh pardula's. Bring your friends from the mainland and show them what your island is all about.

To set up a private appointment, please write to contact@pretziada.com

GRATZIASA MERA / THANK YOU